Yes... I've been cooking again. Wait, I have been cooking all weekend off and on....
On Friday, I decided that I needed a Granola recipe. I figured that if I made my own granola..
First of all.. I'd like it much better than the store bought kind...
Second of all... It's much cheaper..
So on my quest I went by requesting recipes on BlogFrog..
I got quite a few but settle on 2 of them to try since they were quite different in ingredients.
My Favorite was...
3 cups of seeds and/or chopped nuts
2 tsp pure vanilla extract
Note: Can add Dried Fruit if Desired...
Set the oven to 300 degrees.
In the bowl of a food processor or in a blender, add half the oats (2 1/2 cups). Grind, making oat flour. In a large mixing bowl, add the oat flour, remaining quick oats (2 1/2 cups), seeds/nuts, cinnamon, cardamom, mace, and nutmeg. Stir well to combine.
In a medium saucepan over high heat, add the brown sugar, butter, and water. Stir until the butter is melted and the mixture bubbles. Remove from heat and add salt and vanilla. Pour brown sugar mixture over the oat mixture and stir to combine. If the mixture seems a little dry, you can add a little more water.
On two greased cookie sheets, spread the oat mixture. Using your fingers, make small mounds of the oat mixture all over the cookie sheet. Bake for 30 minutes. Remove cookie sheet from the over. Using a spatula, break up the mounds into bite size clusters. Put the sheets back in the oven, but be sure the pans have switched places (if not on the same rack). Bake for 45 minutes, stopping every 15 minutes to toss the granola and alternate the cookie sheets if needed.
Once baked, remove from oven and let cool on the cookie sheets. Once cooled.. Store granola in an air-tight container. (Add dried fruit now if desired; I didn't use it...) Serve over yogurt, sprinkle over muffins before baking, eat with cold milk, stir into oatmeal or just eat by the handful.
It is delicious in every way possible, and I plan on eating it for a quick healthy snack over yogurt. Or Perhaps Plain.. (It's that good!)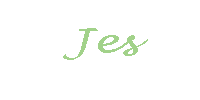 Photobucket">